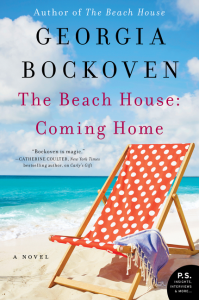 Note – I received a copy of this book from the publisher through TLC Book Tours in exchange for an honest review. All thoughts and opinions are my own.
About The Beach House: Coming Home
Paperback: 352 pages
Publisher: William Morrow Paperbacks (May 16, 2017)
Bestselling author Georgia Bockoven is at her powerful and emotional peak in this novel perfect for fans of Nancy Thayer and Elin Hilderbrand.
Unlock the door to the beach house–a place where life slows down, people come together, and love is the strongest force of all.
After you've given your baby to strangers, what do you say when someone asks if you have children?Read More