This Saturday was the day for #1day12pics in November, but for me it turned into more of a #1day7pics. I wasn't feeling well that day and anticipated a boring day, so I stated with my first photo that I wasn't sure how much I would actually accomplish. I was happy with most of the pictures that I managed to take, though, so here's a glimpse of my day on Saturday, November 1st.
The morning was filled with coffee and conversation.
And puppy cuddles.
Preparing the blog post to announce November's book club book.
But there was a tie, so I waited a couple of hours before using a random number generator to decie on the winning book.
November 1st was Day 1 of NaNoWriMo.
And I ended the day with more puppy cuddles.
// Linking up with Emma and Michelle for #1day12pics.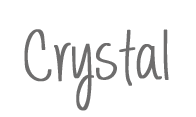 Bloglovin' // Instagram // Twitter // Pinterest // Facebook