Everybody has them: bad days, bad weeks, bad months… periods of time where they're feeling a bit grumpy. Whenever I have them and realize that I'm whining and complaining a lot I know it's time to take on something that I like to call a "gratitude project." These projects always remind me that life is good and there are things to be grateful for, even during some of the toughest times. It always improves my mood and takes away the whining and complaining. But you don't even have to take on a gratitude project; sometimes the little things can rejuvenate you and pull you out of a funk.
WRITE DOWN SOMETHING THAT YOU'RE THANKFUL FOR
Set a period of time and write down something that you're thankful for every day during that period of time. Write them down on scraps of paper and put them in a box, write them in a journal, write them on a blog or write them down on sticky notes and display them on your wall like I did.
TAKE A PICTURE OF SOMETHING THAT YOU'RE THANKFUL FOR
Again, set a period of time and write down something that you're thankful for every day. Print them out when you're done and put them someplace visible so that you have a reminder when you're done!
CHOOSE A DAY EACH WEEK TO REFLECT ON WHAT YOU'RE THANKFUL FOR
Not into daily projects? Set aside one day each week to think about your week and what you were grateful for.
TALK IT OUT
But not on Facebook or other social media! Find a trusted friend or family member and talk about what's been dragging you down. Maybe you just need to share what's on your mind in order to let it go.
SLOW DOWN AND DO SOMETHING YOU ENJOY
Are you too busy? Have you been neglecting the things you like to do? Take a break from whatever has been keeping you busy and sit down to watch a lighthearted movie. Look at your pet when you pet them. Focus on that cup of coffee or tea that you're drinking instead of gulping it down while in front of your computer. Take some time to craft or paint or scrapbook… or whatever it is that you love to do and haven't in awhile. You need to take time to rest and relax. I've found that when I don't rest I grow weary and weariness leads to crabbiness.
WORKOUT
Working out lifts your mood, so go for a walk or put on some music and dance around the room. I have never ended an impromptu dance session with a frown!
WHAT ARE SOME OF YOUR TIPS FOR BANISHING GRUMPINESS?
Leave your tips for pulling out of a funk in the comments or share it on
Twitter or Instagram (be sure to tag me!) and I'll share it with a link
back to your blog or social media in a post later this week!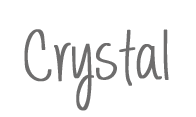 Bloglovin' // Instagram // Twitter // Pinterest // Facebook