Happy Friday, everyone! We made it through another week! This was a busy one. I met my friend Heather after work on Monday. When we both worked downtown we had our weekly mermaid power lunches, but two weeks after I started my new job, she left her job to focus on her freelance work, and we haven't talked in person since. I met her at one of our favorite places in Minneapolis and we went for an iPhone photo walk through Gold Medal Park, which is one of the most beautiful areas in Minneapolis. I actually did my nighttime photo shoots in that area when I took photography classes in college. I spent Tuesday evening working and on Wednesday my dad and I went out to eat to a restaurant that I've always been curious about. I wasn't too sure about it when I looked over the menu; they pretty much had the same few dishes prepared different ways. But I ended up loving it and would love to go back! On Thursday my sister's chiropractor was part of a ladies night with some other local businesses, so we went and had chair massages and drank tea from an acupuncturist. I also had my posture evaluated by the chiropractor and found out that I lean forward, which is indicative of a desk job. That, of course, was not a big surprise, and all of my "symptoms" are linked to it (tense neck, tense shoulders, etc.). What really fascinated me, though, is that I checked off "allergies," not really thinking much of it. I didn't think my posture would be involved in allergies, but my allergies have been acting up, and I've been dealing with them more year round for a couple of years than I ever had before, and it turns out that allergies can be linked to neck issues. Every time I talk to a chiropractor I find out more cool things about how the body works. Tonight I'll be the photographer at a work event, so that will be a lot of fun.
I thought I'd share some of the pictures of our walk through Gold Medal Park on Monday. As you can see, I love the Guthrie Theater. I've never actually been inside, but I think it's a beautiful and fascinating building. And this is only one side of it!
The Guthrie Theater.
The Stone Arch Bridge.
The Metrodome… or whatever they're calling the new stadium that's going up. I've actually been enjoying the sight of the stadium being built… especially from the other side of that building, where you can actually see the stadium. I think it's kind of pretty when the sun is rising.
HOW WAS YOUR WEEK?
// Linking up with Kate from Relokate.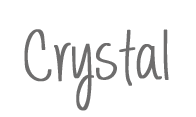 Bloglovin' // Instagram // Twitter // Pinterest // Facebook