I have been planning to do posts like this for awhile, but they never made it onto my editorial calendar, so I decided to make more of an effort in October. I don't spend as much time in the kitchen as I'd like to, but when I do I always have a lot of fun. My dad has told me that he thinks I should write posts about what I've been cooking, so I thought I should consider it since he usually has good ideas. Just don't tell him I said that! 😉
Spicy Black Bean Tacos from Annie's Eats
I made roasted cauliflower and corn tacos one night and after that I was on a meatless taco kick, so as soon as I saw this recipe on Annie's Eats I knew that I was going to try it. I absolutely loved how the flavors came together and I will be making this one again one day. I didn't make my own tortillas, though.
Summer Vegetable Chowder from The Curvy Carrot
I absolutely love finding new ways to use the beautiful summer vegetables that are around during our few, short summer months each year, so I tried this out shortly after the recipe was posted. I really liked this and greatly enjoyed all of the flavors of the veggies. I decided to puree the soup a little bit and really liked how it turned out. The only thing I'd do differently next time is to cook it for a bit longer. There was a little bit of crunchiness to the veggies and I thought that the flavor of the veggies was a little stronger because of it, however it also didn't seem like soup to me. If/when I make this again in the future I'll definitely make sure to cook the veggies a little longer.
Brown Butter Blueberry Coffee Cake from Ambitious Kitchen
This isn't a recent try; I've been making this for awhile, but it is a coffee cake that I make regularly. Browned butter is like… the greatest thing in the world. And this coffee cake is fairly easy to make (other than the crumble on top…from some reason it's always hit or miss with me in terms of how it looks) and it's delicious.
Black Bean Chicken Enchiladas from Ambitious Kitchen
These are my favorite enchiladas ever, hands down. They're spicy and delicious and one of my favorite foods to make and eat. One batch makes a ton and they freeze really well, so it's nice for a make-ahead and freeze sort of thing, too.
Fall is my favorite season and part of that reason is because of all the delicious pumpkin foods that are popular at this time of year. Here are a few recipes that I'm looking forward to this year:
Black Bean Chicken Enchiladas with Pumpkin Sour Cream Sauce from Ambitious Kitchen
When I first tried this recipe I was intrigued by how the pumpkin would go with the enchiladas… but I wasn't sure about it. I ended up loving it! I thought it was a nice twist on enchiladas and I look forward to making these each fall.
Roasted Pumpkin Pasta with Thyme Browned Butter Sauce from Annie's Eats
I made this for a potluck at work last year and the people who tried it really liked it. I wasn't sure if I'd like pumpkin in a pasta dish, but I really enjoyed this. There's something about roasting things that makes them delicious. I'm not a fan of spinach unless it's in a smoothie, but I didn't mind it in this dish ata ll. I am wondering how it would taste with kale, though.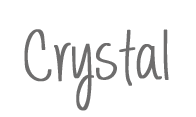 Bloglovin' // Instagram // Twitter // Pinterest // Facebook