Last week was exhausting! But here we are now, at the start of the last full week of the year. How crazy is that? Yesterday the carpets were cleaned and Little One was groomed. Tomorrow all I have to do is unpack everything and I am ready for Christmas!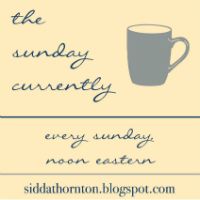 READING
Witches of East End
by Melissa de la Cruz and loving it!
WRITING
blog posts. I didn't have much time for writing last week.
LISTENING
to How I Met Your Mother on Netflix. I'm on season eight now.
THINKING
that I should try to post earlier in the day. All week I've been posting right before midnight.
SMELLING
a freshly groomed puppy. I think she smells wonderful, she does not agree.
WISHING
that everything would unpack itself tomorrow.
HOPING
that everyone has a happy holiday.
WEARING
PJs.
LOVING
petting Little One's fur. It feels so soft right now!
WANTING
to finish a couple of books that I started earlier this year before 2014.
NEEDING
to make a grocery list.
FEELING a little tickle in my throat.
CLICKING through cooking blogs to find a chocolate frosting recipe.