Last week I talked about a book club idea that I've had for awhile and a few of you liked the idea so I thought, why not get started right away and see how things go. This post is to gather nominations for the book to read in November and on Sunday, October 26th I'll put a post with the suggested novels for voting. The book with the most votes wins and I'll leave voting open until the end of the month. I can't remember if I stated this in my original post about the book club, but for now I'm going to restrict this to fiction only. While I read non-fiction, fiction is my love and my passion and what I tend to think most critically about when I read a book, so I think it'll be easier for me to come up with points of discussion with fiction.
I also think that for the discussion, I'll have a discussion post in November, with my own thoughts and discussion questions, as well as any questions that participants email. But I'm also thinking that I'll include a link-up so that if you want to write a post about the book for your blog, you can do so and then link-up in the main discussion post. We'll see how that goes for the first month.
Let me know what book you would like to read in November and if you have any friends that you think would be interested in participating, send them here to take a look.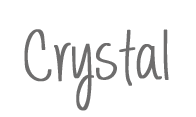 Bloglovin' // Instagram // Twitter // Pinterest // Facebook