Why, hello there friends!
Hopefully you'll still think of me as a friend, because I have a confession to make.
I heart Christmas music.
Like, a lot. I've been known to listen to a song or two in June when December just seems to be too far away. And I like to listen to Christmas music all season long.
I've noticed that people either love Christmas music, or hate it. Hopefully you're like me and love it, because today I wanted to share some of my favorites with you. I do this every year; post a list of some of the songs that I've been loving that season. I mean, I love all of them, but these are the ones that make me stop and think, "I want to share that song with someone!" If you've looked at my previous playlists, you'll see some repeats on this list. I definitely have some favorites that have been in my top list of songs each year. Also, if you've seen my previous playlist posts you'll notice that I got a little fancier this year and included an actual playlist, instead of a list of songs with links to YouTube. I put the playlist together and then listened to it as I read all of your blogs and absolutely loved it!
As usual, my top albums are Harry Connick Jr.'s. I just… I love his Christmas music so, so much! (Well, I love all of his music. And him. I've been able to share the HCJ love at work this year, because many of my coworkers do too. One of them even has a picture of him as her desktop background.) And I've also discovered and fallen in love with the Christmas music of Pentatonix this year. The song that I first heard from them is included on this playlist, so if you haven't heard their music yet (and their videos have been making rounds on Facebook, so you likely have), be sure to check it out!
What's on your Christmas playlist this year?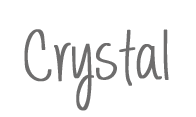 Bloglovin' // Instagram // Twitter // Pinterest // Facebook