The downside of watching shows as they air is that they take breaks for things like a holiday. I just watched the most recent episode of Stalker–my fave show lately–over the weekend and I already miss it. And there's Scandal… I can't wait for that one to start up again. Oh! And Revenge. The ending of the last episode took me by surprise, but once I thought about it, I realized I shouldn't have been too surprised by it. They've shaken things up in some exciting ways this season and I'm looking forward to seeing where things go.
I finished watching the episodes that have aired of How to Get Away With Murder and I'm still not sure how I feel about the show. (I think I'm the only person in the world who feels that way.) The same goes for Once Upon a Time, but OUaT finally did something that I've been waiting for, so I might keep watching for a bit.
The rest of my month will be filled with Christmas movies. It's the most wonderful time of the year, after all!
What currently airing shows have you been loving?
Take a look at what else I watched in 2014: 01 02 03 04 05 06 07 08 09 10 11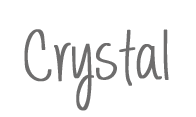 Bloglovin' // Instagram // Twitter // Pinterest // Facebook