When I sat down to write this post, I was drawing a blank about what I actually watched this month. It's NaNoWriMo, so I didn't want to watch much TV. I have been keeping up with a couple of shows each week, though, so here they are:
REVENGE
I think I've mentioned this before, but in the past I haven't really kept up with this on a week-by-week basis, as the show didn't really capture my attention that much until this season. Before this one, my favorite season was the first when everything was new, but after that I just wanted something that would change things more than what they were actually doing. All of that changed this season and I have been loving what has been taking place on the show!
SCANDAL
I really don't know what to say about this show that isn't spoiler-y, so I'll just say… loving it!
STALKER
I don't know what it is about this show, because it really creeps me out, but I love this show. I really like that it's a different kind of procedural show and I also love the glimpse into the personal lives of some of the main characters. I think it really adds something to the show.
WHAT HAVE YOU BEEN WATCHING THIS MONTH?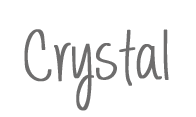 Bloglovin' // Instagram // Twitter // Pinterest // Facebook