This has been an uneventful week. I wasn't feeling well so I stayed home on Monday. Because of that I haven't known what day it is all week. It's amazing how one day out of a routine can throw everything off! I voted on Tuesday. The Retribution of Mara Dyer by Michelle Hodkin was released that day, so after work I've been reading that and trying to get some sleep. As you can probably guess, reading a book and sleeping is not helpful when it comes to NaNo, so I'm planning to have a writing night one day this weekend to get caught up.
This might be the shortest Daily Diaries post that I have ever written.
HOW WAS YOUR WEEK?
Linking up with Kate for Daily Diaries.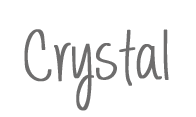 Bloglovin' // Instagram // Twitter // Pinterest // Facebook