As soon as I started to put together my fall to-be-read list I knew it would become more of a fall/early winter list because of all the books that I put on it… and there are other books I'd like to read in the coming months that aren't featured here. But lets keep this post limited to these for now.
The Lake, by Banana Yoshimoto
I'm so excited to read this one as I've heard great things about Banana Yoshimoto's writing and I've heard that this is her most mysterious and one of her most powerful novels.
The Housekeeper and the Professor, by Yoko Ogawa
When I reorganized my bookshelf awhile back I realized that I've read all of Yoko Ogawa's books that I own except for this one, so I would like to change that.
Imaginary Girls, by Nova Ren Suma
I read another book by Nova Ren Suma years ago (Dani Noir, which I think is now called Fade Out) and I loved it, so I'm excited to read another one of her novels.
Sworn to Silence, by Linda Castillo // In the Woods, by Tani French // The Black Hour, by Lori Rader-Day
I've been in the mood for mysteries, as I often am during the fall. I bought Sworn to Silence and In the Woods this summer when I was in a reading rut, but ended up pulling myself out of it with a book from my summer reading challenge, so I've been holding onto these for my favorite mystery-reading season. The Black Hour was recommended for people who enjoyed The Good Girl, which has been one of my favorite books of the year so far, and it sounds intriguing.
Miss Peregrine's Home for Peculiar Children, by Ransom Riggs
This is one that I've been looking forward to reading for awhile and I can't wait to dig into it!
More Than This, by Patrick Ness
I think this is about someone who dies and he dies at the beginning of the story. I was told not to know too much about it going in, but the little bit that I do know (and heard from someone who hadn't read it yet) sounded really intriguing.
The Vow, by Jessica Martinez
This, to me, isn't really a "fall-time" book, but she just released a book (today!) that I really want to get my hands on soon and I have this rule that if I have a book by an author I need to read it before I can buy another book by the author. I don't know why I haven't read this one yet. I think I preordered it and couldn't read it right away, so I put it on my bookshelf, which is not a place to put books that I want to read soon.
The Girl With all the Gifts, by M.R. Carey
I have no idea what this book is about, but it was recommended to me by a bookseller because of the mix of books that I picked up once over the summer. She gave me strict instructions not to look at anything about the book, so I haven't read the synopsis or the reviews. All I know is the title. I'm excited to see what this is all about.
Sharp Objects, by Gillian Flynn
I thought this was her novel (other than Gone Girl) that is being released as a movie this year, but it turns out it's a different one, so I want to finish this so that I can buy that one and see the movie if I like it.
Before I Fall, by Lauren Oliver
This one is loved by many who love a few contemporaries that I really love as well so I decided it was time to read it. And the synopsis is hard to pass by: it's about a teenager who dies and then starts reliving the days leading to her death over and over, finding out more about what happened when she died. Apparently she starts out really unlikable, but people eventually grow to like her.
Burnout, by Adrienne Maria Vrettos
This one popped up as one I'd like if I liked Drowning Instinct, so I'm really excited to start this one. I've been thinking about that one recently and wishing I could read it for the first time.
Chocolat, by Joanne Harris
I forgot to include this one in the picture, but it's one that I definitely want to make sure I read this fall. For some reason, this book just screams fall to me and I've been saving it for fall all summer.
The Collected Poems of Jane Kenyon
I always think of fall as the season for poetry, probably because that's when I took all of my poetry classes in college. I count Jane Kenyon as one of my favorite poets, but I probably haven't read enough of her work to really make that distinction. I just love everything of hers that I have read. So I'd like to fix that this fall and start making my way through this book.
Like I said, this will probably be my fall/early-winter TBR, but I'm excited to start reading all of these. Which to read first?
What books are on your fall TBR?
Leave the books/genres that you think are perfect for fall in the comments or share them on Twitter or
Instagram (be sure to tag me!) and I'll share them with a link back to
your blog or social media in a post later this week!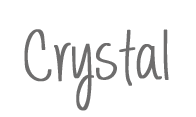 Bloglovin' // Instagram // Twitter // Pinterest // Facebook