Hello, everyone! I hope you all have had a great Sunday. I spent the afternoon sitting with Little One watching the figure skating gala that aired yesterday. I think that's always one of my favorite moments of the winter Olympics because the figure skaters can go out and have fun. So that's what I was doing today while I should have been working.
READING I'm still reading Between the Devil and the Deep Blue Sea, by April Genevieve Tucholke. I'm enjoying it, I just didn't take a lot of time to read last week.
WRITING blog posts and my novel, as usual.
LISTENING to the Olympics. I'm watching the documentary on Nancy Kerrigan and Tonya Harding right now.
THINKING about the figure skaters that I grew up watching. My friend and I had a conversation about our favorite ice skaters from our childhood last night.
SMELLING an old Gelato candle from Bath & Body Works.
WISHING for spring. Yep, this winter-loving girl is ready for it to warm up!
HOPING that I can quickly make my way through Veronica Mars. The movie is coming out soon!
WEARING my favorite eye make-up right now.
LOVING Little One. She was snoring away until we heard a dog barking on TV and then she was alert.
WANTING the ice on the roads to melt soon.
NEEDING to get up and walk around–according to my Jawbone Up, which just buzzed. Doesn't it know that I'm watching the Olympics?
FEELING cold. We're supposed to have some cold weather again this week.
CLICKING through Bloglovin'. I'm a little behind.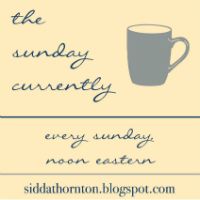 Last week on Dreams, etc:
// Weekly Wishes #25
// Currently Watching
// Beauty Talk: Wedding Make-Up
// An Old Wintertime Favorite
// Little One's Adventures: Wolf Edition
// What I'm Loving: February