I've thrown a few Halloween parties with a friend and our favorite part about them is always scaring our friends. We have a few tricks that are guaranteed to cause screams–or at least jumps, and those are often just as great (and save your eardrums). Here are five things to think about when throwing an epically scary Halloween party.
1. LET YOUR FRIENDS KNOW THEY CAN EXPECT SOME FRIGHTS.
You'll probably have a few friends who might not appreciate being scared and will appreciate knowing in advance what to expect, either so that they can be prepared or decide not to attend. Our friends know that we'll be scaring them at our parties because we love going to haunted houses/hayrides/corn fields during October. (In fact, my friend is in one this year!)
2. DECORATE WITH PROPS FROM HORROR MOVIES.
Find a place to hide Freddie Krueger's claws and hang a Scream mask in a tree. Most people I know have memories of watching a horror movie when they were young and the mere mention of the movie can be enough to send chills up their spines. If you so much as mimic the little boy in The Shining saying "Redrum" I'll be shivering the rest of the night. And I can't mention the name of a certain doll in context of the movie to a friend of mine.
3. DON'T FORGET THE LITTLE DETAILS.
The little details will have your friends jumping the most, like a hand in the punch. Your friends are going to expect big things to scare them, and we like to pull those out, too. But it's the little things that can be unexpected and startling, so be sure to throw them into the mix!
4. CREATE A SKIT.
And make sure you can pull it off realistically! Years ago we really got the guests going with an unexpected staged story that we pulled off. This probably happened about fifteen years ago and we still talk about it.
5. FIND A WAY TO UNWIND AFTERWARD.
I suggest a dance party outside; there's nothing quite like dancing to Monster Mash and Rocky Horror in the moonlight. You can even follow it with a horror movie! Who wants to unwind anyway? 😉
Do you like scary Halloween parties? What are your tips for throwing an epic Halloween party?
Leave your Halloween party tips in the comments or share it on
Twitter or Instagram (be sure to tag me!) and I'll share it with a link
back to your blog or social media in a post later this week!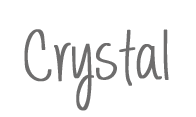 Bloglovin' // Instagram // Twitter // Pinterest // Facebook