Hello, everyone! I have two posts in one for you today! It's time to
talk about my favorite book of the month and my thoughts on November's
ipsy Glam Bag!
FAVORITE BOOK OF THE MONTH
I'm
actually in the middle of a couple of different books that I picked up
throughout the month (must finish them!), but I don't think that having
finished them would have changed my pick for favorite book of the month
for November (as much as I am enjoying them), as my favorite book for
the month is also one of my most anticipated of the year.
The Retribution of Mara Dyer, by Michelle Hodkin is the final novel in her series that started with The Unbecoming of Mara Dyer.
If you want to read what the series is about, check out the description
on Goodreads, because I am having trouble describing it.
I
don't think this series will be everyone's cup of tea, but I absolutely
loved it. The story is different from anything that I've seen and I
love that throughout the series it left me guessing, but not in a way
that frustrated me. Everything felt like it had a place in the series,
so it didn't feel like things were thrown in to create drama or for
shock value. All three books felt cohesive. The first two books led up
to the third book quite well and it felt like the same series to me. The
conclusion was believable. This is a series that I loved every step of
the way and I wasn't disappointed by any of the books in the series.
What was your favorite book in November?
IPSY GLAM BAG
Again, it was a mix of items. The first few that I pulled out of the bag I was excited about, but not so much for the last few.
SeaRx Micro-Dermabrasian Face & Body Scrub
This is one of the last products that I pulled out of the bag. As you know, I don't like scrubs, so this one went in the trash as soon as I took the picture.
Be a Bombshell Eye Shadow Base in Submissive
(I forgot to pull this out of my daily makeup bag for the picture.) I loved this product! I've liked all of the Be a Bombshell products that I've received from ipsy and I was excited to see an eye shadow base, as I use them all the time. If I wear make-up I will most likely wear eye shadow as well and when I wear eye shadow I prime my eyelids first with a base. This one works really well!
It Cosmetics Under Eye Concealer
(I just forgot to include this in the picture.) I haven't tried this product yet, but I'll definitely give it a shot. I have an under eye concealer that I like, but I'm always on the lookout for more. I think this will definitely come in handy during the holiday season when I do more with concealing to create more of a flawless look. On most days, I don't really care about flawless and just use foundation to even out my skin tone, along with a quick swipe of concealer if I feel like I really need it.
Morocco Argan Oil Hairspray from Marc Anthony
I haven't tried this one out yet, but it's another one I'm really excited about. This will be great for on-the-go for vacations or to slip into my purse in case I need to do something with my hair after I leave the house. I've loved all of the Marc Anthony hair care products that I've received from ipsy so far, and I'm not really picky when it comes to hairspray so I'm sure this will work well.
Starlooks Lip Gloss in Guilty Pleasure
I love lip glosses, especially ones in colors like this that I can wear with pretty much anything. The sample size of this one is perfect for keeping it in my bag all the time.
Have you tried any of these products or are you interested in trying any of them?
If you'd like to receive the ipsy Glam Bag, you can sign up and take the quiz.
Note: this review was not sponsored by ipsy (they don't know that I'm
writing it), however if you use the link provided to sign up I will
receive points for the referral. I didn't write the review for referral
points, I actually stumbled upon the link when I accidentally clicked on
something while getting the information about the products.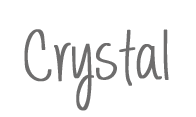 Bloglovin' // Instagram // Twitter // Pinterest // Facebook