About Learning to See
Paperback: 384 pages
Publisher: William Morrow Paperbacks (January 22, 2019)
Note – I received a free copy of the book from the publisher through TLC Book Tours in exchange for an honest review. All thoughts and opinions are my own.
"Written with grace, empathy, and bright imagination, Learning to See gives us the vivid interior life of a remarkably resilient woman. Dorothea Lange's story is about passion and art, love and family, but also about the sacrifices women make–and have always made–to illuminate the truth of the world. "Danya Kukafka, national bestselling author of Girl in Snow
Learning to See is a gripping account of the Dorothea Lange, the woman behind the camera who risked everything for art, activism, and love.
In 1918, a fearless twenty-two-year old arrives in bohemian San Francisco from the Northeast, determined to make her own way as an independent woman. Renaming herself Dorothea Lange she is soon the celebrated owner of the city's most prestigious and stylish portrait studio and wife of the talented but volatile painter, Maynard Dixon.
By the early 1930s, as America's economy collapses, her marriage founders and Dorothea must find ways to support her two young sons single-handedly. Determined to expose the horrific conditions of the nation's poor, she takes to the road with her camera, creating images that inspire, reform, and define the era. And when the United States enters World War II, Dorothea chooses to confront another injustice–the incarceration of thousands of innocent Japanese Americans.
At a time when women were supposed to keep the home fires burning, Dorothea Lange, creator of the most iconic photographs of the 20th century, dares to be different. But her choices came at a steep price.
Review
I didn't write down where this was actually discussed in the book (which I regret now), but at one point Dorothea Lange considers that her photos could make a difference, but questions if they really have that much power.
I loved that thought and how it ties in with the title of the novel. Learning to see. Sometimes we need to learn to see things and I think it's something our world needs today, not necessarily to completely change opinions, but to open up hearts. Dorothea saw a way to share the "issues" of her day by showing that these "issues" aren't just an abstract thing that needs to be dealt with, they affect real people. It brings the humanity back into the issues, as long as we're willing to see them.
I also loved reading about a woman who stepped outside of her prescribed role in society to follow her dreams. She endured obstacles from the very beginning and I enjoyed following her through all of it.

Purchase Links
HarperCollins | Amazon | Barnes & Noble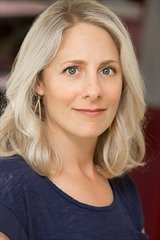 About Elise Hooper
A New Englander by birth (and at heart), Elise lives with her husband and two young daughters in Seattle, where she teaches history and literature. The Other Alcottwas her first novel.
Find out more about Elise at her website, and connect with her on Facebook, Twitter, and Instagram.