Note – I received a copy of this book from the publisher for review through TLC Book Tours. All thoughts and opinions are my own. No affiliate links were used in this post.
About Lifesaving for Beginners
• Paperback: 225 pages
• Publisher: Red Hen Press (November 7, 2017)
When Anne Edelstein was forty-two, her mother, a capable swimmer in good health, drowned while snorkeling in the Great Barrier Reef. Caring for two small children of her own, Anne suddenly found herself grieving not only for her emotionally distant mother but also for her beloved younger brother Danny, who had killed himself violently over a decade before. She finds herself wrestling not only with the past and her family's legacy of mental illness, but also with the emotional well-being of her children. Part memoir and part meditation on joy and grief, the book will resonate with anyone who has ever struggled to come to terms with their parents, their siblings, their children, and their place in the world.
My Thoughts
I'll start by saying this wasn't my kind of book. I don't typically read memoirs, but I've been reading more non-fiction this year, so I thought I'd give it a try. I definitely think memoirs aren't my ideal read, but I appreciated this one.
I'll start with what didn't work for me. I felt a bit distant from the story–which I suppose in a memoir with these types of topics I should probably be grateful for, but it also didn't impact me as emotionally as I would have liked. It also felt a bit long at times, but again, that's just me as a reader.
However, when I was into it I was really into it and even when my mind drifted it was immediately brought back to what was happening. I found the exploration of her family to be fascinating. The exploration of the "history of violence" and the reaction of different members of her family to things that have happened. Even if you can't relate to her family and their experiences, I think you'll resonate with learning about your family and your place in it. Every family has… "baggage"… for lack of a better word. There's stuff that each family has gone through and members of a family will process it differently. That exploration as one of my favorite parts of this book. She also shared stories that really captivated me.
This is the perfect book to sit down with on a lazy afternoon with a warm beverage to sip as you make your way through it. I think the things that didn't work for me would have worked a little bit more if I wasn't fitting into it a week that became surprisingly busy.

Purchase Links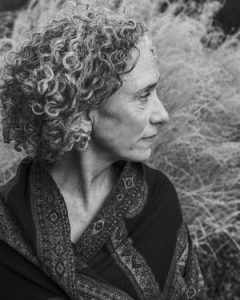 About Anne Edelstein
Anne Edelstein has worked in the book publishing business for over 25 years, as an editor and then as a literary agent. She grew up in suburban New England as the eldest of three siblings. When she was 28 she lost her brother to suicide, and 15 years later her mother drowned at the age of 68. These two tragedies gave rise to Lifesaving for Beginners, which is her first book. She lives in New York with her husband, and spends part of each year in Barcelona. She enjoys drawing, reading, writing, and traveling, and is an avid swimmer.
Visit Anne at her website, anneedelstein.com, and connect with her on Facebook.