Note – I received a copy of this book from the publisher through TLC Book Tours in exchange for an honest review. All thoughts and opinions are my own.
About Look for Her
Paperback: 304 pages
Publisher: William Morrow Paperbacks (February 13, 2018)
Everyone loves a beautiful missing girl
"Look For Her ratchets up the tension while also offering moments of sheer grace."-Riley Sager, bestselling author of Final Girls
"Beautifully written with an expertly twisty, surprising story, this is a must-read!"
– Chevy Stevens, New York Timesbestselling author of Never Let You Go
Lilling might seem like an idyllic English village, but it's home to a dark history. In 1976, a teenage girl named Annalise Wood disappeared, and though her body was later discovered, the culprit was never found. Decades later, Annalise maintains a perverse kind of celebrity, and is still the focus of grief, speculation, and for one young woman, a disturbing, escalating jealousy.
When DNA linked to the Annalise murder unexpectedly surfaces, cold case detective Morris Keene and his former partner, Chloe Frohmann, hope to finally bring closure to this traumatized community. But the new evidence instead undoes the case's only certainty: the buried body that had long ago been confidently identified as Annalise may be someone else entirely, and instead of answers, the investigators face only new puzzles.
Whose body was unearthed all those years ago, and what happened to the real Annalise? Is someone interfering with the investigation? And is there a link to a present-day drowning with eerie connections? With piercing insight and shocking twists, Emily Winslow explores the dark side of sensationalized crime in this haunting psychological thriller.
Search the book's hashtag: #lookforher.
My Thoughts
This book had a strong beginning and end. I was drawn into what was happening with the very first page and thought it was a very effective way to start the story. I started to lose interest in the middle of the novel; I think it was a mixture of the multiple points of view, the fact that I didn't have a lot of dedicated time to sit down and read so I'd pick it up here and there, and I had just finished a couple of books that really drew me in. However, at the end I was pulled in again. Look for Her is part of a series, but I thought it did well on its own as a standalone. Even though this wasn't my favorite recent read, I would definitely look into other books from this series. If you're into detective thrillers, this series is worth a look!

Purchase Links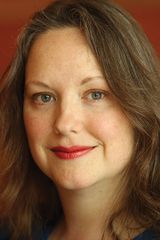 About Emily Winslow
Emily Winslow is an American living in Cambridge, England. She is the author of the novels The Whole World, The Start Of Everything, and The Red House.
Find out more about Emily at her website, and connect with her on Facebook.