After this post I only have one Project 365 post left for 2014!
Wait… let me rephrase that… after this post I only have one Project 365 left! I won't be doing this again in 2015–although I do want to take as many photos as possible. I just want to have the freedom to miss a day if I don't feel like taking a picture.
I'm definitely surprised that I made it to this point. To be honest, I really didn't think I would.
Here is the first half of December, in photos.
1. Preparing a birthday present for my beautiful niece.
2. The family birthday party for my niece. There was pizza and ice cream cake and puppies and presents.
3. Someone brought in chocolates to work. They were delicious.
4. Made a trip to the minute clinic to find out if I had strep. They really do get you in and out pretty quickly.
5. Sleepy puppy. I think I snapped this quickly before going to bed because I realized I hadn't taken a picture for the day.
6. Nurse Little One stayed by my side to distribute her healing powers as I recovered from strep. Actually, this picture was taken a couple of minutes before I received the phone call saying that I had strep.



7. Holiday biscotti making time. As you can see, Little One knows how to stay out of the way.



8. She's so cute when she's laying down. And I just realized that she has some eye goop in this picture.



9. A bone-chewing blur.



10. She's so cute!



11. The poinsettias have arrived at work. Will someone please remind me to water them?



12. At the staff Christmas party, the principal whipped up this tasty concoction!



13. Hugs ad kisses for holiday baking.



14. Always asking for tummy rubs.


15. There's even a poinsettia on my desk. It's beginning to look a lot like Christmas at work!



// May 1 – 15
// May 16 – May 31
// June 1 – June 15
// June 16 – June 30
// July 1 – July 15
// July 16 – July 31
// August 1 – August 15
// August 16 – August 31
// September 1 – September 15
// September 16 – September 30
// October 1 – October 15
// October 16 – October 31
// November 1 – November 15
// November 16 – November 30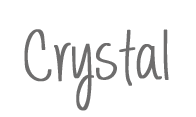 Bloglovin' // Instagram // Twitter // Pinterest // Facebook