This is it! This is the last Project 365 post for 2014! And I only missed one day. I can't remember exactly when that happened, but I do know it happened and you know what? I'm totally satisfied. I honestly didn't think I'd make it through the year, and yet here I am, writing the last post. I hope you enjoy it.
And Happy New Year to all of you! You have been such good friends to me throughout the year and I'm so happy that the wonderful world of blogging brought us together. Have a wonderful new year's celebration and I'll see you all in 2015!
16. Making sheep masks for the school Christmas service.
17. A hot chocolate at a coffee shop after my hair appointment.
18. Poinsettias at church.
19. There were a lot of Christmas treats the last week before Christmas break.
20. Little One wasn't interested in the art portion of the girl's night my niece and I had.
21. My niece was on the floor watching a horse show, so Little One joined her.
22. My parents and I made a quick trip up north.
23. She has the cutest feet!
24. I've been loving hedgehog accounts on Instagram recently, so when I saw this little stuffed hedgehog I had to get him. Little One isn't too sure about him, though.
25. I spent Christmas day watching Christmas movies and drawing.
26. The beginning of a project.
27. We got snow!
28. A brandy old fashioned courtesy of my brother.
29. A terrible picture because it was taken quickly in terrible lighting with my iPhone before calling people to the table, but my first attempt at chicken saagwala and homemade naan.
30. The book club pick for the month. Apparently this was the only picture that I took yesterday. I think I tried to take others, but Little One wasn't cooperating.
31. I thought it was only fitting that my last picture of the year be of my BFF, my #1 sidekick and my co-blog-writer, Little One.
// May 1 – 15
// May 16 – May 31
// June 1 – June 15
// June 16 – June 30
// July 1 – July 15
// July 16 – July 31
// August 1 – August 15
// August 16 – August 31
// September 1 – September 15
// September 16 – September 30
// October 1 – October 15
// October 16 – October 31
// November 1 – November 15
// November 16 – November 30
// December 1 – December 15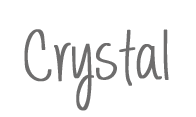 Bloglovin' // Instagram // Twitter // Pinterest // Facebook