Last month I realized how long it's been since I've taken on a gratitude project. Those of you who have been reading my blog for awhile may remember that I used to do them regularly. I decided that it was about time that I do one again, so for the month of November I will be taking pictures of things that I'm thankful for. Originally I was going to take the pictures with my DSLR, but then I saw that there were a couple of thankfulness photo projects on Instagram, so I decided to do my gratitude project that way. (I have made a point to pull out my DSLR more often, though, so maybe there will be another photo post coming up soon!)
I'm glad I decided to take these pictures with my phone, though. I remember last time thinking that all my pictures had to be of something big and grand, but I've found that I'm catching the little, seemingly insignificant moments by using my phone, and it's important to remember and be grateful for the little things as well.
1. My favorite doxie Wolf came for a visit. I'm so thankful to have him in my life. He has provided much joy over the years. Whenever I wonder how long he's been in the family I stop myself because that just reminds me of how old he is. I'm ready to ship him off to Neverland so that he stops getting older.

2. Feeling under the weather always reminds me to appreciate the little things, like how comforting a cup of tea or a glass of water can be.
3. I had some family members traveling and am thankful for safe travels for them.
4. So thankful to live in a country where I can vote and thankful for all who paved the way for it.
5. I'm grateful for this tummy rub fiend. She makes every day brighter.
6. Part of our heating system needed to be fixed, so this space heater has been a lifesaver for staying warm at work.
7. A quiet night watching TV with Little One was exactly what I needed after a crazy week. I'm thankful for the busyness of the week, but also thankful to have quiet moments like these to unwind.
8. The last of the produce from the garden. These carrots are so tasty! Thankful for a good season.
9. I love the little, relaxing routines that seem so insignificant, but also make me feel grounded. Painting my nails is a little thing that helps me relax.
10. I love watching her play in the snow. She was a little blur when we were outside on the first day of snow this year!
12. Had contact issues in the morning and didn't have any contact solution, so I was very grateful when my contact finally felt better. It was a long day! I put the contact solution that I usually carry with me in my bag that evening.
13. Had a glass of wine and a chat with my mom in the evening. She's been traveling for the last few months, so it's been awhile since we've had a chance to do that.




14. One of the classes made a birthday cake for a classmate and they brought everyone in the office a piece. It was good!




15. I love my morning cup of coffee…always in one of my favorite mugs…always with a book…always with a puppy nearby.
// May 1 – 15
// May 16 – May 31
// June 1 – June 15
// June 16 – June 30
// July 1 – July 15
// July 16 – July 31
// August 1 – August 15
// August 16 – August 31
// September 1 – September 15
// September 16 – September 30
// October 1 – October 15 // October 16 – October 31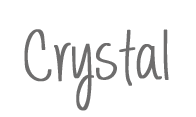 Bloglovin' // Instagram // Twitter // Pinterest // Facebook