It's the last day of November, so it's the last day of the #thanksin30 project I was doing on Instagram this month! I think I'm done with Instagram projects for a little while, after doing the #fmsphotoaday for a month or two and the #thanksin30. It'll be nice to take pictures of whatever I want now. I really enjoyed the #thanksin30 project, though, and the chance to reflect on the blessings in my life.
16. The furnace stopped working, but the fireplace, some warm slippers and a sweet puppy kept me warm all weekend.
17. A student brought in cupcakes for all of the staff with a note that said, "Happy Monday!"
18. Puppy cuddles are one of the best parts of the day.
19. I found Susan Dennard's blog this year and after reading about her use of a writing notebook, I adapted it to my writing process. This has been so helpful with jumping back into projects after a bit of a writing hiatus due to the job change this year. I've been so grateful to have these notebooks for my novels.
20. So thankful for books. I don't think I need to explain why. 🙂
21. So thankful for my niece and nephew, who spent the night.
22. Thankful for my dad, who goes out of his way to take care of his family. I took him out for coffee and a cupcake because of how helpful he's been to me recently.
23. One of the downsides to winter is the cold weather makes my skin really dry. Luckily there are products to help with that.
24. Thankful for friends… including my best friend and our monthly dinner dates.
25. A church came to the school in the evening to prepare a Thanksgiving meal for students, staff and families. It was delicious!
26. Baking is (usually) relaxing and delicious. I whipped up a batch of biscotti.
27. My niece spoke at church on Thanksgiving and I was so proud of her! She talked a mile a minute, but did such an amazing job. People were laughing and at least one person teared up. (That would be me, of course.)
28. I've had this nativity scene for as long as I can remember and it's one of my favorite Christmas decorations. I love everything about Christmas, but the most important thing is the birth of the Savior, and I love having this daily reminder in my room to look at.
29. Late night writing sessions are the best, even when the writing isn't easy.
30. Even though I've already talked about thankful I am for Little One, I had to end the series with her as well. She's so sweet and exuberant. She loves to be with people and to interact with them. She gets me outside, even when I'm working on things, and she forces me to take breaks to pet her and play with her and just spend time with her.
// May 1 – 15
// May 16 – May 31
// June 1 – June 15
// June 16 – June 30
// July 1 – July 15
// July 16 – July 31
// August 1 – August 15
// August 16 – August 31
// September 1 – September 15
// September 16 – September 30
// October 1 – October 15
// October 16 – October 31
// November 1 – November 15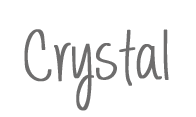 Bloglovin' // Instagram // Twitter // Pinterest // Facebook