Happy Halloween! Do you have exciting plans for tonight? I will probably be at home, curled up with Little One and a cup of tea. I came down with a cold yesterday and I'm not feeling the best right now! I'll just have to live vicariously through all of you this year.
It's the last day of the month, which means it's time for another Project 365 update! I feel like I just did one of these the other day. 🙂 Just like last week, I'm posting photos based off of Fat Mum Slim's photo-a-day challenge on Instagram.
16. P is for… Pumpkin.



17. Q is for… Quinoa.



18. R is for… Reading.



19. S is for… Slippers.



20. T is for… Tree.



21. U is for… Upside down.



22. V is for… Vegetables.



23. W is for… Water.



24. X is for… X marks the spot. (My setup as family photographer at a work event.)



25. Y is for… Yellow.



26. Z is for… Zipper.



27. One is for… One cute little puppy nose.



28. Two is for… Two rings.



29. Three is for… Three bottles of nail polish that I used to do my nails while watching my new favorite show: Stalker.



30. Four is for… the fourth Harry Potter book was my favorite. (And look at that dog hair! Dog hair everywhere is a side effect of having a dog with as much hair as Little One's.)


31. Five… Five green tea bags to help me get through the day. It's cold season and I have one.
// May 1 – 15
// May 16 – May 31
// June 1 – June 15
// June 16 – June 30
// July 1 – July 15
// July 16 – July 31
// August 1 – August 15
// August 16 – August 31
// September 1 – September 15
// September 16 – September 30
// October 1 – October 15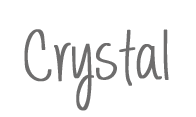 Bloglovin' // Instagram // Twitter // Pinterest // Facebook