If you follow me on Instagram, you've probably seen a lot of these photos already. This round was taken entirely with my phone. I'll have to make more of an effort to pull out my camera in October. I feel like I say that every month… probably because I do.
17. At a staff Bible study early in the morning.
17. Love the buildings downtown.
18. Introducing Little One the makeup artist. Who would like to be her first client. She'll greet you with lots of excited wiggling, a wagging tail and requests for tummy rubs.
19. More buildings downtown.
20. Sleepy puppy and a couch that needs to be vacuumed.
21. Went to the craft store after church.
22. My aunt sent vanilla beans from Madagascar.
23. It was the week of birthdays and baked goods at work. Seriously. There were so many sweets around it was kind of overwhelming!
24. Signs of fall.
25. Pulled out Looking for Alaska to read, but didn't get too far yet. I will be going back to this soon, though, because I'm intrigued.
26. More signs of fall.
27. Watching the breakfast activity from her favorite perch. Do her cheekbones remind anyone else of Cruella de Ville?
28. Hanging out on a lazy Sunday.
29. An iced coffee on National Coffee Day.
30. Makeup for the day.
// May 1 – 15
// May 16 – May 31
// June 1 – June 15
// June 16 – June 30
// July 1 – July 15
// July 16 – July 31
// August 1 – August 15
// August 16 – August 31
// September 1 – September 15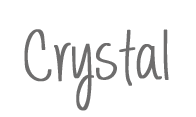 Bloglovin' // Instagram // Twitter // Pinterest // Facebook