I had a different post planned for today, but life has been so busy since the new year began that I wanted to just take a moment to sit down and write. And I wanted to write to all of you, because I've felt a little out of touch. With how busy things have been I haven't had as much time to respond to your comments on my blog and to write comments on your blogs. I think this weekend life should slow down a little bit and I'm so looking forward to that! Even Little One appears to be craving some downtime right now.
So, what's been happening in 2015?
I started the year by chopping off my hair. That might sound a little more drastic than it actually was, but I had five inches cut off, so it was a decent amount! My hair was pretty long and now it falls just below my shoulders. I've always felt that hair should be refreshed regularly, but I haven't done more than small trims here and there for a few years now. I also went for the ombré look for awhile, so a cut to totally refresh my hair was due. I miss my long hair and definitely want it to be longer than it is now, but I have to admit, I'm really enjoying how easy it is to care for my short(er) hair right now. I'm also happy that I don't have to brush out knots every couple of days.
I joined a writing mastermind group and another friend and I will be doing monthly check-ins, so I'm excited to have people who will hold me accountable for my writing goals.
We've had a heatwave in Minnesota the last few days. It's been in the 20's I think. It's warm enough that I can take Little One out without a coat on! I mean, I wouldn't want to be out there for a really long time without one, but she gets some rolling around in the snow time in while we're out there.
Speaking of the snow, there was a covered hole in the snow that I stepped into while getting off the bus at work today, so I fell. I couldn't see it (obviously) but it felt really graceful and it didn't hurt at all. I was really impressed with myself, actually. I tend to fall once a year during winter (although I haven't recently; I've taken to walking like a granny so that I don't), and they're usually epic falls in which I hurt myself. But this one wasn't at all.
What's on your mind these days?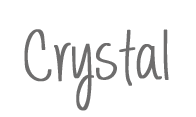 Bloglovin' // Instagram // Twitter // Pinterest // Facebook