One thing that I forgot to mention in my last post about Senegal is that I voted for the first time while I was in Senegal. It was a presidential election and the ballots almost didn't make it to us on time. Luckily they did and I voted for the president for the first time while I was in Dakar. I remember thinking that it was really surreal that I was actually voting for the president of my country, but that I was doing so from West Africa.
I left Senegal shortly before Thanksgiving, unsure if I was ready to face a cold Minnesota when I was shivering once the temperature reached 80 degrees in Dakar. But I was ready to go home; it was time.
At least that's what I told myself until I was in my last few days in Senegal. I was trying to pack early (I'm a procrastinator when it comes to packing!) because a friend of mine was pregnant and due any day. I wanted to be able to meet the baby if she came before I left. She had her baby just in time! I watched her oldest son with some other friends while she and her husband were at the hospital and the day I left Senegal I stopped by the hospital to meet their beautiful baby girl.
The same person who picked me up from the airport took me back and before we made our way there we stopped by his apartment so that I could say goodbye to his family. I left on the last day of Ramadan and was also able to say goodbye to his neighbor, an amazing woman who touched my heart and who I still think about.
When it was time to go to the airport I was blinking back tears, and as I sat in the airport waiting to board my first flight (of four), I thought about staying where I was.
But as you can probably guess, I boarded the flight and after 26 hours of traveling, made it back to frigid Minnesota. My parents were waiting for me at the airport and didn't notice me until I was standing right in front of them. After collecting my bags we went to one of my favorite restaurants, where they had a group of friends waiting to welcome me back. I guess it was worth it to come back home! 😉 Especially when a woman who's like a sister to me–and who lives out of state–walked in and welcomed me back with a big hug!
Previous reflections on Senegal: Leaving Home // Memories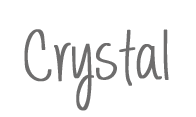 Bloglovin' // Instagram // Twitter // Pinterest // Facebook