I've been so excited for the fall edition of Seasonal Beauty posts ever since I posted my summer editions. Fall is my favorite seasons and I absolutely love the colors of beauty products that go along with it.
EYES
Fall is the season of MAC Cranberry, paired with MAC Firespot. This fiery combination is probably my favorite eye shadow duo of all time, but it always feels very fall-like to me so I save it for these months. I like to pair this combo with a purple liner, like Tornado from Urban Decay. Although, it's kind of funny that my favorite liner to pair with this "fall-time look" is purple. I just had a conversation with a coworker the other day and we wondered why purple is considered a Halloween color. Any thoughts?
LIPS
One of my favorite fall lip products is the Almost Lipstick in Black Honey from Clinique. The Almost Lipstick line is supposed to play off of your natural lip color so that it looks different on everyone. It's a fairly sheer color but it also builds well if you want it to pop a bit more. Whenever I wear this I receive compliments on my lipstick. Another favorite is the Pillow Plush lip balm in Berries from em cosmetics. This is another one that's very sheer, but buildable, so you can wear one layer for a very wearable day look, or you can build the color up. This one is also very moisturizing and is fun to apply because of how it feels in the pot. It's hard to describe, but "Pillow Plush" is an apt name for the product. This year I'm also in love with violet/purple lips, so I had to pull out Asian Flower from MAC. In the past I've worn this with a lip liner that brings out the pink tones, while still providing a hint of purple, but this year I think I'm going to wear it as is.
NAILS
Fall nail colors are some of my favorites. This is the time of year when we can start pulling out the darker colors again and I absolutely love it! For a dark, nearly black color I love Zoya's Claudine. Another fall favorite by Zoya is Isla, which is a beautiful, fiery red. Revlon's Fall Mood reminds me of golden leaves and is perfect for this time of year, especially if you don't want to wear a darker color. This year I tried out Fall in Line from Etsy's 2014 Fall Line. It's a dusty green that is absolutely beautiful! I kept looking at my nails when I had this on and I know I'll be reaching for this one a lot throughout the next few months.
What are your favorite fall products?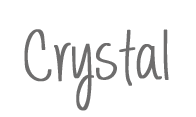 Bloglovin' // Instagram // Twitter // Pinterest // Facebook
Note: I purchased all of the products listed in this post.