Hello, everyone! I hope you all had a fantastic weekend! I participated in The Blog Baton on Friday. I didn't have the most exciting day, but I definitely had fun with it. Here are the pictures that I posted:
And today it's time to vote for December's book for the book club. Two books that take place over the holidays were nominated and I am excited for both of them. The books you can vote are:
My True Love Gave to Me: Twelve Holiday Stories, edited by Stephanie Perkins
A collection of holiday stories from some amazing authors.
Landline, by Rainbow Rowell
When her marriage is in trouble, Georgie is unable to travel to her in-laws with her family for Christmas, and while they're away she finds a phone that allows her to talk to her husband in the past.
Leave your vote in the comments and on Sunday, November 30th I'll announce the winning book! And on Monday, December 1st I'll post the discussion post for Imaginary Girls. Be sure to email me any thoughts you have so that they can be included in the post and then, of course, we'll have a discussion about the book in the comments.
LET ME KNOW WHAT BOOK YOU'D LIKE TO READ IN DECEMBER!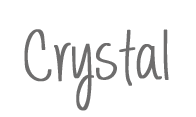 Bloglovin' // Instagram // Twitter // Pinterest // Facebook