Has anyone started Imaginary Girls, by Nova Ren Suma yet? Last week The Retribution of Mara Dyer, by Michelle Hodkin came out and I have been waiting for that book for a year and a half, so I decided to hold off on the book club book so that I could read that one. (Loved it!) I started reading Imaginary Girls this weekend in between NaNoWriMo writing sprints.
It feels kind of strange to put a call out for nominations for December when we're just a week into November, but maybe after doing this a few times it will start to feel a little more normal. 🙂 If you have any books you'd like to recommend to read for December, just leave a comment here. Nominations will be open for two weeks and then I'll put up a post for everyone to vote on one of the books.
Last month Emily asked if people could nominate multiple books and I think that's a great idea for now. That way we have multiple books for everyone to choose from. If we start to get a lot of participants in the book club and nominations for books I'll probably start to restrict the number of books each person can nominate, but for now if you'd like to nominate multiple books, go ahead!
LEAVE YOUR NOMINATIONS FOR DECEMBER'S BOOK IN THE COMMENTS AND TELL YOUR FRIENDS IF YOU THINK THEY'D BE INTERESTED IN PARTICIPATING IN THE BOOK CLUB.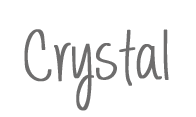 Bloglovin' // Instagram // Twitter // Pinterest // Facebook