I am a big fan of food blogs–it's one of the things that my coworker at my previous job and I bonded over–and around October I start seeing recipes pop up that make me think of Thanksgiving. I've been collecting a few recipes that I've seen so far this year and thought I'd share them with you in case you're looking for some Thanksgiving inspiration too! At the end I also included a recipe that I made last year that was a hit with my family.
Shredded Brussels Sprout and Apple Salad from Love and Lemons. I love salads with brussels sprouts, so these types of salads always catch my eye.
Butternut Squash and Kale from the Pioneer Woman. I know she gives you ideas of what to do with the mixture at the end, but I would scoop this up with a spoon. Two of my favorite things in one dish!
Vegan Chai-Spiced Apple Cider Doughnuts from Oh My Veggies. To start your Thanksgiving day off right. Well, to start your day off tasty.
Pumpkin Salted Caramel Thumbprint Cookies from Joy the Baker. For those who don't like pie. Weirdos. (For pumpkin pie, at least. I'm not a fan of apple pie, so that's totally normal.)
Pumpkin Pie Bars with Brown Sugar Oatmeal Crust from Ambitious Kitchen. For those who don't like pie and are gluten-free. I have quite a few family members who are gluten free, so this might be an option to think about.
Chopped Brussels Sprouts Salad with Creamy Shallot Dressing from Pinch of Yum. I made this last year for my mom's birthday, which comes shortly after Christmas, and my family really liked it. My brother-in-law even asked me for the recipe! I enjoyed it, although not as much as others, but I'm not a big fan of shallots. I'd definitely eat it again, but with a different dressing.
WHAT SIDES AND DESSERTS HAVE YOU SEEN THAT WOULD BE PERFECT FOR THANKSGIVING?
Leave your Thanksgiving sides and desserts in the comments or share them on Twitter or Instagram (be sure to tag me!) and I'll share it with a link back to your blog or social media in a post later this week!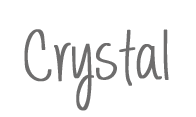 Bloglovin' // Instagram // Twitter // Pinterest // Facebook