We are down to the final two months of The 2014 Directive! How crazy is that? With only two months left for the year, I feel kind of bad creating a goal that I've already done this year, but there's a reason for it.
OCTOBER'S DIRECTIVE
I'll get to that in a minute. First, let's recap October. I wanted to work with Little One on tricks five days a week and… that didn't exactly go as planned. We worked on tricks a couple of days each week, but definitely not five. We did continue to work on some behaviors, though. Of course, we're constantly working on her barking. Some days are better than others, but I can definitely tell that all the work we've been putting into her barking issue is working. One day we were sitting on the couch and she saw or heard something that captured her attention. She started running toward the window and I could tell that she was ready start to barking when she got there, so I called her back (once!) and she turned around and ran back to me. Another time there were squirrels playing outside and she ran over to the window, but when she reached it she just sat there and watched. She didn't even whimper, like she usually does when she wants to bark but knows she shouldn't. I was so proud of her! Another thing I've been working on is keeping her out of the way while I'm cooking. I used to have this down. She'd sit out of my way and watch. If she came over, all I had to do was wave my hand and she'd go back to her place in the kitchen. Eventually I stopped doing that and now she believes that her place is right by your feet. So I've been working on that this month and she's picking it up again. When I put her in her place she tends to stay out of my way–but if I drop something, all bets are off! 🙂
NOVEMBER'S DIRECTIVE
Okay, enough of that. For November, my goal is to write 50,000 words. I have three novels that I'd like to work toward finishing up this year; two of them are novels that I started this year and would really like to finish. I have two more months to make that happen, so I'm going to push toward that goal. November is National Novel Writing Month, so I thought what better month to set a high word count goal? If you haven't heard of NaNoWriMo, writer's all over the world set a goal to write a 50,000 word novel in a month. I will not actually be participating in NaNo, because you're supposed to work on a novel that you haven't already started, but I decided to give myself the same word count goal anyway. In order to accomplish this goal, I'll need to write 1,667 words a day. I've done it before, so if I stay on track I know that I can do it again.
WHAT IS YOUR GOAL FOR NOVEMBER?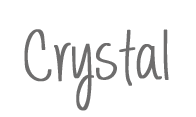 Bloglovin' // Instagram // Twitter // Pinterest // Facebook