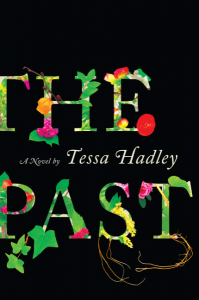 Note – I received a copy of this book from the publisher in exchange for an honest review. All thoughts & opinions are my own. No affiliate links were used in this post.
About The Past
Hardcover: 320 pages
Publisher: Harper (January 5, 2016)
An exquisite writer, a writer's writer, with a fine eye for detail and a way of crafting sentences that make you stop and inhale . . . Hadley should be a bestseller rather than literary fiction's best kept secret. The Times (London)
Three sisters and a brother, complete with children, a new wife, and an ex-boyfriend's son, descend on their grandparents' dilapidated old home in the Somerset countryside for a final summer holiday, where simmering tensions and secrets rise to the surface over three long, hot weeks. The house is full of memories of their childhood and their past–their mother took them there to live when she left their father–but now, they may have to sell it. And beneath the idyllic pastoral surface lie tensions.
Sophisticated and sleek, Roland's new wife (his third) arouses his sisters' jealousies and insecurities. Kasim, the twenty-year-old son of Alice's ex-boyfriend, becomes enchanted with Molly, Roland's sixteen-year-old daughter. Fran's young children make an unsettling discovery in an abandoned cottage in the woods that shatters their innocence. Passion erupts where it's least expected, leveling the quiet self-possession of Harriet, the eldest sister. As the family's stories and silences intertwine, small disturbances build into familial crises, and a way of life–bourgeois, literate, ritualized, Anglican–winds down to its inevitable end.
Over five novels and two collections of stories, Tessa Hadley has earned a reputation as a fiction writer of remarkable gifts. She brings all of her considerable skill to The Past, a work of breathtaking scope and beauty–her most ambitious and accomplished novel yet.

Purchase Links
Amazon | IndieBound | Barnes & Noble
My Thoughts
If you're thinking about picking up this book, it's important to keep in mind that this is a quiet novel. There isn't a lot of action and, while there is drama, it's not exciting drama. THE PAST takes an in depth look at this family and some of the issues that they encounter. It's an exploration of these characters and their relationships with each other. It's not a book for everyone.
And it's not always my type of book, either, but I've been looking for something like this for awhile and I really enjoyed it.
I liked most of the characters. I was a little surprised; I thought there would be some that didn't interest me as much, but I really enjoyed reading what happened with each of the characters during this three week period at the house. It didn't take long to pick up on the tension in the family and to get a feel for each character and their personality.
I also loved the setting. The story needed to take place in a family house like it does, otherwise it wouldn't have worked.
This book starts in present day, goes back in time and returns to present day. I wasn't as interested in going back. I was satisfied with what I had learned of the past from the present day sections and I wasn't sure it was necessary. It turns out that it definitely is and later I was glad that we had taken that look back.
The ending is one that readers will either love or hate. I was firmly in the love camp. I was ready to keep turning pages, but was also really satisfied with the conclusion.
The writing throughout the book is absolutely gorgeous. I so enjoyed reading her words. I think that's one thing that really drew me to this book; I've been looking for a quiet novel with writing that I could savor, and that's what this book gave me.
I really enjoyed it and if you like these quieter books, you might too.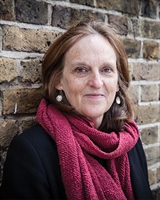 About Tessa Hadley
Tessa Hadley is the author of five highly praised novels: Accidents in the Home, which was long-listed for The Guardian First Book Award; Everything Will Be All Right; The Master Bedroom; The London Train, which was a New York TimesNotable Book; and Clever Girl. She is also the author of two short story collections,Sunstroke and Married Love, which were New York Times Notable Books as well. Her stories appear regularly in The New Yorker. She lives in London.
[Tweet "I'm adding THE PAST by Tessa Hadley to my TBR! #amreading #bookworm"]
HAVE YOU READ THIS BOOK OR ANY OTHERS BY TESSA HADLEY? WHAT WERE YOUR THOUGHTS?