I've been looking for my flute because I'd like to start playing it again and I finally found it today in the most random of places. I put it together right away to play a few scales and my tone was much better than I expected it to be, but my poor flute is in need of a good cleaning. The outside, not the inside. I looked through each piece like I always do when I haven't played my flute for awhile. I can still hear my band teacher saying at the beginning of the school year, "Look inside and make sure nothing's growing in it." I was always a little nervous that I actually would.
READING Her Dark Curiosity, by Megan Shepherd. I didn't do so well with reading last week and only read A Snicker of Magic, by Natalie Lloyd.
WRITING blog posts. I'm hoping to have most of my posts ready by the end of the weekend so that I can stay caught up with comments better throughout the week.
LISTENING to and watching Veronica Mars. I'm so excited for the movie to be out soon!
THINKING about what color to paint my nails tonight. I'm currently wearing the green pictured above and I love it. It's a nice, soft color and makes me think of mermaids.
SMELLING fresh air. At least, I was earlier. A friend and I went on a little adventure this morning and I'm excited to share it with all of you later this week. I'm thinking the post will go up on Friday.
WISHING that the week will go by smoothly.
HOPING that I can get through a couple lessons in my hand-lettering class this week.
WEARING jeans and a sweatshirt–the perfect outfit for our adventure.
LOVING a new lip gloss that I've been trying. I love it so much that I've been wearing it all day long, right up until I go to bed, even while I'm wearing yoga pants with my hair up in a messy bun at the end of the day.
WANTING the week to be over. Already. I feel like it might be a stressful one.
NEEDING to go to bed at a decent hour tonight. I only made my sleep goal on my Jawbone Up once this week.
FEELING good. My morning adventure was energizing!
CLICKING through pictures from this morning.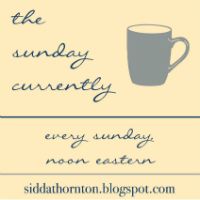 Last week on Dreams, etc.:
// Weekly Wishes #27: March
// Beauty Talk: My Favorite Makeup Brushes
// It's the Little Things #1
// Up by Jawbone Review
// Little One's Adventures: Never Give Up
// Beach Reads