This week and the weekend can all be described in one word: busy. But I've also been able to spend some good time with family and, of course, I'm always grateful for that.

READING The Storyteller by Jodi Picoult.
WRITING in my journal. I go through phases with journaling and I'm in one right now. I'm hoping it'll last.
LISTENING to Dracula and still loving it. I'm almost done!
THINKING about The Good Wife. I won't be able to watch tonight's episode until later this week, but I'm really curious to see what happens. After taking some time to think about and process last week's show I think I'm actually a little excited to see where the show goes.
SMELLING coffee. I've been drinking lots of it this week.
WISHING for more rain. We had a rainy day last week and it was absolutely beautiful! Until it turned to snow in the afternoon. The snow was beautiful too, but I think most people here are a little weary of it.
HOPING that the weather will stay warmer and that spring will finally be here.
WEARING a "shop my stash" makeup look that I'll be sharing soon. I rediscovered an old love.
LOVING that I don't need to wear a coat when I take Little One outside. It can get a little cold and sometimes I can't stay outside too long, but I'm so tired of bundling up that I'll take what I can get!
WANTING to go see the ocean, with all of the ocean pictures that I've been sharing.
NEEDING to drink more water. I don't know why, but I haven't been drinking much lately. I really need to work on that this week.
FEELING excited.
CLICKING through Instagram. I don't have a lot of time for the computer right now, but I can easily keep up with people through my phone.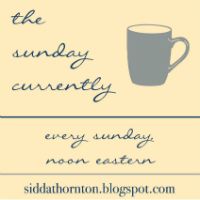 Last week on Dreams, etc.:
// Weekly Wishes #30
// Beauty Talk: ipsy Glam Bag { March 2014 }
// The 2014 Directive: April
// Favorite Book of the Month: March 2014
// Foggy Morning
// What I'm Loving: March