This is how Little One and I spent the day; sitting in a chair as I read a book and she snoozed. It's getting steadily colder in Minnesota. I'll be out tomorrow–the coldest day of this stretch–to go to work, but today has been nice and relaxing. Now to actually do some work, but first, The Sunday Currently.
READING Kissing Midnight, written by my friend Laura Bradley Rede. This is the one I just finished so I guess we should take the -ing off (I'm not sure what book I'd like to read next). I joined Laura's writing critique group, the Death Pixies, a year (two? I think two…) ago and she talked about this book the few times that we met last year. The cover is amazing and the book was a great read. Laura always inspires me with her creativity and her world-building, which is exactly what I needed as I start my next project. Thanks for the inspiration, Laura! The DP's need to meet again soon.
WRITING character sketches for a new WIP.
LISTENING to Priscilla Ahn, a new artist I discovered recently.
THINKING that I need to be bold as I start my new WIP.
SMELLING gingerbread biscotti, which is cooling before the final round of baking. My dad's birthday is coming up and he requested birthday biscotti instead of birthday cake, so I whipped up a batch of his favorite biscotti today.
WISHING that there were more hours in a day.
HOPING that I can time my commute right tomorrow so that I don't have to spend much time outside.
WEARING yoga pants, a workout shirt and a sweatshirt.
LOVING that while I was watching TV earlier Little One popped up and looked around when suspicious music started to play as someone watched two of the characters from behind some bushes. Her reaction was perfectly timed for what was happening onscreen and it was adorable!
WANTING more cuddle time with Little One.
NEEDING heat, which I have so I'm fine.
FEELING inspired.
CLICKING through books on Goodreads.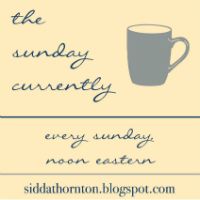 Last week on the blog:
// Weekly Wishes #18 { Looking Back }
// Little One's Adventures: The End of a Year
// The 2014 Directive: January
// Favorite 2013 Reads
// Photography Friday #3: New Year's Day
// Books I Want to Read in 2014