It was so warm this weekend, or at least, it felt really warm. Squirrels were out and Little One spent a lot of time looking for them whenever she was outside. In case you're wondering what the picture is, those are her little paw prints.
READING The Next Full Moon by Carolyn Turgeon.
WRITING blog posts and my new WIP.
LISTENING the Golden Globes.
THINKING that I should pull out my flute more often. I miss playing it.
SMELLING freshly popped popcorn. And Little One really wants some. The smell of popcorn makes her go CRAZY!
WISHING that there were more hours in a day. Can I say that again this week? There's just so much that I want to do.
HOPING that this week will be a little less busy.
WEARING yoga pants and a workout shirt.
LOVING my hair cut. I had three inches cut off last week, which doesn't sound like a lot but it feels like a lot. I thought it would take away the itch to chop off my hair, but it didn't.
WANTING to see all of the movies they are talking about.
NEEDING to get more work done.
FEELING sore from my workout yesterday. I tried a new ballet toning workout and I can feel the leg workout today!
CLICKING through Netflix. Watching award shows always makes me want to watch all the movies.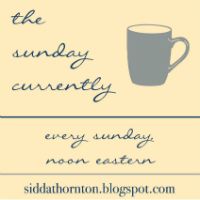 Last week on the blog:
// Weekly Wishes #19
// Beauty Talk: A Winter Wonderland of Nail Polish
// In the Kitchen: Trying out Steel-Cut Oats
// Thankful Thursday
// Photography Friday #4: A Taste of Winter
// Little One's Adventures: Head Shots