Ever since school started over a month ago I've been getting up at the crack of dawn. No, scratch that, I've been getting up before the crack of dawn. Being a night owl, waking before the sun rises isn't natural or easy for me, so I wanted to minimize how much time I spend getting ready, while still looking somewhat put together, in order maximize the amount of z's I get each night. Here are some of my tips for getting ready in a flash in the morning:
1. PRIME YOUR EYELIDS.
I might fade throughout the day, but I don't want my eyeshadow to.
2. BLEND AN EYESHADOW A COUPLE OF SHADES DARKER THAN YOUR SKIN TONE TO YOUR CREASE.
This adds a slight definition that I have been digging lately. (I used Bliss from Stila's In the Light palette.)
3. APPLY AN EYESHADOW THAT'S LIGHTER THAN YOUR SKIN TONE.
I always reach for glowy champagne shades, like Kitten from Stila's In the Light palette.
4. APPLY A CHARCOAL EYELINER ALONG YOUR UPPER LASH LINE.
This provides a nice, subtle definition to the eye, which helps you look more awake. Also, staying away from black typically means that I'm not drawing attention to the circles under my eyes that result from waking up before the crack of dawn.
5. APPLY MASCARA.
Try not to take five minutes, like I do.
6. PRIME YOUR FACE.
Again, I might fade throughout the day, and my face make-up definitely will to a point, but I want some of it to stick around. (I've been using Revlon's Photoready Lights in Soft Rose. I don't know if this is necessarily a primer, but it adds a base for my foundation and adds a little glow to my cheeks.)
7. OPTIONAL: APPLY CONCEALER UNDER THE EYES & OTHER AREAS THAT NEED IT.
I don't always do this; it really depends on how much time I have, but when I do I apply a little concealer under my eyes, around my nose, and any other places that are a little too red.
8. APPLY A THIN LAYER OF FOUNDATION.
I've been using Benefit's Better Than BB Cream because I can apply it with my fingers and can build it up if needed. Also, it dries to a powder finish, so I can skip the next step.
9. OPTIONAL: APPLY POWDER.
Apply powder to the areas where you need it the most.
10. DO YOUR BROWS.
If needed. I only put a little eyeshadow through my brows so that they match my hair color better, but I forgot to take a picture of it, even though it was right there. #bloggingfail
I know this might seem like a lot of steps, but it takes me about ten minutes. While I could spend that ten minutes getting some extra sleep, it helps me feel a little bit more prepared to tackle the day if I take some time to work on my appearance in the morning.
What are your quick makeup tips? Do you have a different routine to prepare you for the day? Or are you a morning person who thinks it's a piece of cake to wake up not-so-bright and early?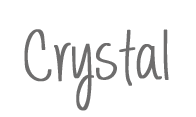 Bloglovin' // Instagram // Twitter // Pinterest // Facebook
Note – I purchased all of the products listed in this post.