2014 is the year that I discovered a love for audiobooks. To be fair, I probably would have discovered them before if I had, you know, listened to them earlier. (Actually, the first time I ever listened to audiobooks was years and years ago. I spent a summer listening to Harry Potter audiobooks and baking brownies. I just thought that was a special situation… because Harry Potter.)
Anyway, I thought the best way to wrap up Top 5s Week would be to highlight my new-found love with my Top 5 Audiobooks of 2014.
The Gargoyle, by Andrew Davidson
The Gargoyle is about a porn star who is badly burned after driving off a cliff in a drug-induced hallucination and, while he's in the hospital, meets a woman who proceeds to tell him about their life together in medieval Germany. This is my favorite book, so I was really excited to listen to the audiobook and it did not disappoint! The narrator, Lincoln Hoppe, was amazing and took on the role of the main character so well. As soon as I finished I sent a friend who also loves The Gargoyle to gush about how amazing the audiobook was!
A Hundred Summers, by Beatriz Williams
The book takes place the 1930s, when New York socialite Lily spends the summer with her family in Seaview and her ex-boyfriend and his wife–her former best friend–move in next door. I really liked this story and loved the narrator, Kathleen McInerney. I thought she really brought the characters to life and made this exciting read even better.
Confessions of a Murder Suspect, by James Patterson and Maxine Paetro
A teenage girl investigates her parent's murder when all signs point to someone in the house. I loved the first two books in the series. Not only did the story keep me interested, but Emma Galvin did a fantastic job narrating this. She really became the character for me and I can't imagine reading the book without her taking on that aprt.
Drowning Instinct, by Ilsa Blick
A teenager becomes close to one of her teachers after transferring to a new school. I read part of this book and listened to the rest of it, and I thought this was the perfect book to listen to because in the story, the main character is recording her story with a tape recorder. Also, Kathleen McInerney narrates this and did a great job of taking on a teenage character. She is becoming one of my favorite narrators for audio books.
Dracula, by Bram Stoker
The classic tale of the vampire who travels from Romania to Britain and the people who encounter him. I wanted to listen to this because Tim Curry and Alan Cumming narrate and they were fantastic! I thought the audiobook got a little long (I felt the same way about the book). by the end I was really into the story and was sad when it was time to say goodbye to the audiobook.
Do you listen to audiobooks? What were your favorites? If not, are there any you'd be interested in checking out?
Leave
your Top 5 Audiobooks of 2014 in the comments or share it on Twitter or
Instagram (be sure to tag me!) and I'll share it with a link back to
your blog or social media in a post later this week!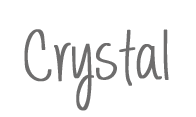 Bloglovin' // Instagram // Twitter // Pinterest // Facebook