Hello! Welcome to day one of the Top 5s theme week! I thought I'd start the week off with a topic that I'm sure everyone is expecting and talk about my top 5 books from 2014. Keep in mind that this isn't necessarily me saying that these were my favorites or the ones that I enjoyed the most. I enjoyed most of the books that I read and if I were to choose a list of "favorites" from the year, it would probably be too long to be considered my favorites. These are books that have made me think and have stayed with me longer than some of the others.
Little Women, by Louisa May Alcott
This classic follows the lives of Meg, Jo, Beth and Amy March during the American Civil War. Every time I tried to read this book I had trouble getting into it and would give up, but once I got through the beginning I found out why people love it so much! (I even mentioned the slow beginning to a former coworker who is an Alcott scholar and she agreed.) If you're like me, just power through the slow start and enjoy the rest of the novel! It really is a gem.
The Good Girl, by Mary Kubica
The daughter of a prominent judge is abducted, but when her abductor starts thinking about what could happen to her if he hands her off to the man who hired him, he takes her on the run and hides out in a cabin in northern Minnesota. This was a fascinating novel that I thought about for awhile after it was finished. I talked to someone at work about it and after it was finished I had trouble finding a book to read because I wanted one just like it. The story is told from different points of view, including the abductor and the woman's mother, both before and after she is rescued. I really appreciated the different viewpoints and what they added to the story. I also thought it was a fun story to really get into and try to figure out what was happening.
The Retribution of Mara Dyer, by Michelle Hodkin
The final novel in the Mara Dyer trilogy, about the sole survivor of a building collapse who starts to realize that things that she imagines happen just as she imagined them. I know, I've talked about this book non-stop this year, so I'll keep this brief. I really appreciated this series. Not only was it really fascinating and unique (in my opinion), but it was consistent throughout and built up to the ending quite nicely. I thought this was a rare series in that each book was wonderful and essential to the plot.
The Weight of Blood, by Laura McHugh
When the body of a murdered teenager is found, her friend starts to investigate and, in the process, starts to learn more about her mother who supposedly committed suicide when she was a baby. One thing that everyone said about this book when they heard I was reading it is that it was good, but disturbing, and I would agree with that. It's definitely a book that made me think; this is probably the one that I read that made me think about the story and its connection to relevant, modern-day events the most. The writing was absolutely beautiful and I was constantly trying to find time to read this book. (I received this book in a giveaway from Jamie's blog. Take a look at her review to see what she thought of the book.)
Sharp Objects, by Gillian Flynn
A reporter returns to her hometown o investigate the murder of two teenagers. Another book that made me think. I read this right before I read The Weight of Blood and had to read something light when I was finished with these two! This is another one that I thought had themes that were relevant to today's society. I guessed the ending of this ahead of time, but I still enjoyed the read.
What books would be on your Top 5 list?
Leave your Top 5 Books of 2014 in the comments or share it on Twitter or Instagram (be sure to tag me!) and I'll share it with a link back to your blog or social media in a post later this week!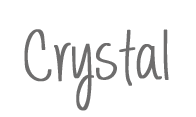 Bloglovin' // Instagram // Twitter // Pinterest // Facebook