In 2014 I decided it was time to start watching movies again, since I haven't watched many over the last few years. I didn't watch as many as I had hoped to, but still more than usual! I had a lot of fun putting this post together, because I went back through the blog archives to see what movies I watched this year. All titles will be linked to my original post, so that you can see my initial thoughts about each movie. Also, I should note that these aren't necessarily movies that were released this year, they're just ones that I watched this year. So, without further ado, in no particular order, my top five movies of 2014.
Children of Men
In a futuristic society, people have stopped reproducing and the youngest person ever born has just died. When a pregnant woman is discovered, a team of people take her into hiding in an attempt to protect her. I loved the premise of this movie and thought it was a really fascinating and thought-provoking film. And it stars Clive Owen, which is always a perk in a movie! My only complaint was the incessant dog barking. It's always the first thing I think of when I think of this movie. I don't understand why that's a sound that's used so much. It's rather annoying for a dog owner.
Must Love Dogs
A divorcee sets up a dating profile when her family pushes her to start meeting new people. This is based off of the book of the same name, and I thought it did a great job of following the book. This is a fun movie, one to just sit down and enjoy. If you like romantic comedies, you should check this one out.
Friends With Kids
Two friends who have a desire to have a child, decide to have one with each other to avoid the stress that having children has had on their friend's marriages. I didn't think I'd like this one as much as I did, but I ended up loving it. I loved that it was funny, but serious. I liked that the three relationships portrayed in the movie were so different from each other. I actually bought this one as soon as I sent it back to Netflix.
Divergent
In a futuristic Chicago, a sixteen-year-old girl chooses to leave the faction she grew up in to join a new one. I absolutely loved this movie! I thought it stayed true to the story and managed to fit enough in, while still making sense for those who have not read the book. I didn't have too many complaints about this movie at all… except for the costumes, maybe. I thought the dauntless outfits would be a bit more… dauntless.
Veronica Mars
Ten years after the TV show ended, Veronica lives far away from Neptune, but returns just in time for her high school reunion when her ex-boyfriend Logan is accused of murder. After waiting for this movie for so long, I was afraid that it would be a bit of a disappointment, but it did not disappoint at all! I loved that Piz was in it; I loved all of the characters who returned for the movie. It felt like a very natural progression of the story and it was great to return to this world again. I loved all the references to the TV show that were scattered throughout the movie, but thought that those who have not watched the show would still be able to enjoy the movie. But really, if you haven't watched the TV show, you should probably stop reading this post and get started! 😉
What movies are on your Top 5s list?
Leave
your Top 5 Movies of 2014 in the comments or share it on Twitter or
Instagram (be sure to tag me!) and I'll share it with a link back to
your blog or social media in a post later this week!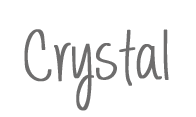 Bloglovin' // Instagram // Twitter // Pinterest // Facebook