I don't think it'll come as a shock for me to say that I love nail polish and I wear it often, so every year I pick up a few favorites that I gravitate toward. As part of my Top 5s week, I thought I would highlight some of the shades of nail polish that I have loved this year.
1. Zoya's Sansa
I wore this quite a bit throughout fall. It's a deep purplish color with gold shimmer and it's so beautiful!
2. Essie's Urban Jungle
I love white nails, but sometimes I don't want a white that's quite as stark as something like Essie Blanc. Enter Urban Jungle, which is more of an off-white color. This matches my skin tone better and gives the nice, clean look of white polish without looking like I slathered white out on my nails.
3. Deborah Lippmann's Spring Buds
I don't like to spend more than $8 or $9 on a bottle of nail polish, but I fell in love with Spring Buds from Deborah Lippmann's spring collection this year. After weeks of unsuccessfully searching for a dupe I received a coupon from Sephora, so I snatched this up. This is a lime green-yellowish color that looked much better with my skin tone than I thought it would and this polish became one of my go-to colors this spring/summer.
4. Essie's Fashion Playground
If I wasn't wearing Spring Buds this spring/summer, I was likely wearing Fashion Playground. This looked very similar to Mint Candy Apple in the bottle, but this one is a beautiful pastel green, where the other is more of a blue. As much as I've been loving the darker shades this fall, there's a small part of me that's been longing to wear both this one and Spring Buds again. You might see these on my nails after the holidays.
5. Zoya's Codie
This wasn't released in 2014, but this is the year that I discovered it. Codie is a really deep brown that's almost black. If I want really dark nails, but I don't want to pull out my black polish, this is what I reach for.
What are your top nail polishes of 2014?
Leave
your Top 5 Nail Polishes of 2014 in the comments or share it on Twitter or
Instagram (be sure to tag me!) and I'll share it with a link back to
your blog or social media in a post later this week!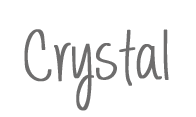 Bloglovin' // Instagram // Twitter // Pinterest // Facebook