In January I start reaching for neutral polishes. After a month or two of reds, berries and greens I'm usually ready to give my nails a bit of a break, but I still want the polished look that a freshly painted manicure gives my nails. Here are a few of my favorite neutral polishes.
URBAN JUNGLE FROM ESSIE
I love the look of a white mani, but sometimes white nail polish can look a bit stark against my skin tone. I still reach for really white white's, but if I want to step away from the "just painted white out on my nails" look, I reach for Urban Jungle, which was part of Essie's spring line in 2014. It's a bit of an off white, which is perfect for my skin tone!
RUE FROM ZOYA
This is a slightly pinky nude from Zoya and I absolutely love it! It's beautiful and gives a subtle hint of color. If you want to glitz it up a little bit, add some sparkle with OPI's You Pink Too Much. It's the perfect glitter for Rue!
SAND TROPEZ FROM ESSIE
I think this is either a love it or hate it color from Essie. I personally love it and think that it's a great nude polish to compliment my skin tone.
TAYLOR FROM ZOYA
This one is very similar to Sand Tropez. (It looks most similar on the nails than Urban Jungle, although Urban Jungle looks most similar in the bottle.) Still, I had to give it a shout out because it's one of my favorite neutrals. Zoya lasts the longest out of any nail polish brand that I've tried on my nails and a character from one of my oldest stories is named Taylor. Yes, that's why I bought it. It was named after my character, after all! 😉
SNOW BUNNY FROM REVLON
If you're looking for a glitzy neutral, this is polish to go with! It's white and sparkly and looks just like snow! Perfect for wintertime.
WHAT ARE YOUR FAVORITE NEUTRAL NAIL POLISHES?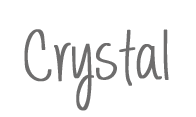 Bloglovin' // Instagram // Twitter // Pinterest // Facebook