Happy Saturday! I hope you all enjoyed this month's theme week: Top 5s of 2014! I really enjoyed reading everything that you talked about in the comments and definitely added some books and movies to my to-read and to-watch lists!
Here is a recap of the posts from Top 5s week as well as all of your thoughts!
Top 5 Books
Charlotte from My Pixie Blog said that she also loved Sharp Objects and that it kept her on her toes!
Erin from TexErin said that these five books had a lasting impact on her this year: Eleanor and Park by Rainbow Rowell; Burial Rites by Hannah Kent; In Case We Die by Danny Bland; One Last Thing Before I Go by Jonathan Tropper; and The Son by Jo Nesbo.
Steph from Stephy Shoots loved The Fault in Our Stars by John Green and the Fifty Shades of Grey trilogy by E.L. James this year.
Mia from The Chronicles of Chaos also had a hard time deciding on her top five, but said, in no particular order: Mr. Mercedes by Stephen King; The Promise of Stardust by Priscille Sibley; Like by Bart Hopkins; The Accidental Creative by Todd Henry; and MWF Seeking BFF by Rachel Bertsche.
Top 5 Beauty Products
Steph from Stephy Shoots recommended the Rimmel eyeliners and said it's a soft pencil that goes on really smooth.
Top 5 Movies
Chelsea from The Girl Who Loves to Write said she also loved Divergent.
Esther from Local Adventurer said she also loved Divergent, and she really enjoyed the Lego Movie and Guardians of the Galaxy.
Erin from TexErin said she loved The Fault in Our Stars, Gone Girl, Guardians of the Galaxy, City of God, The Great Gatsby. She also included her thoughts on each, so you should go back and check out her comment!
Charlotte from The Midnight Blog also loved Divergent and finally watched (and loved!) Frozen.
Top 5 Audiobooks
Kaity from (Bee)autiful Blessings said that audiobooks help her out with her commute, too, and that she has loved listening to Jim Gaffigan and Mindy Kahling. She also thinks that audiobooks like Harry Potter and The Night Circus are great for the car!
Other Posts from the Week:
// Top 5 Nail Polishes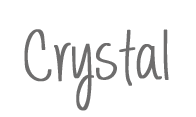 Bloglovin' // Instagram // Twitter // Pinterest // Facebook