Happy Sunday! I hope you all had a wonderful weekend! I had a Christmas party on Friday for my workplace. I had a blast and Little One appeared to enjoy the possibilities of food from an endless supply of people (although I don't think she lucked out). She had a rough day, though, with a bath and her crate being moved temporarily to open up space. She was a little on edge; the poor pup was shaking a little when I held her before the party. So she had a lazy and cuddly day on Saturday.
Have you had a chance to read–or start reading–Landline yet? Mia has finished it and told me that she loves it! As soon as I finish the book that I'm currently reading I'm planning to start it.
And now it's time to start thinking about January's book! Tell me what book you'd like to read and I'll add it to the list of books to vote for!
Speaking of voting, I thought it might be nice to start the voting period a little earlier this year, which means that I'm cutting down on the nomination period this month. If I had been on top of things, I would have put up the nomination post a week ago, but I didn't think of this early enough.


I'd like to announce the winning book on Sunday, December 28th so that if people have some time off around New Years and would like to start reading the book, they have that opportunity. And I'd also like to give the full week of voting for the book, because a lot of votes comes in towards the end of the week. And most of the nominations come in during the first week.
If you don't want to shorten the nomination period, let me know. I have no problem going for the usual two weeks for nominations and one week for voting, I just thought it might be helpful to some to announce the winning book before New Years.
If no one has a problem with it, voting will go up on Sunday, December 21st and the winning book will be announced on Sunday, December 28th.
I'm excited to see what books you're thinking of for January!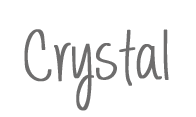 Bloglovin' // Instagram // Twitter // Pinterest // Facebook