Hello, everyone! It has been awhile since I've done a weekly wishes post and I have missed them! I've been productive, but I'd like to put more thought into defining my goals, since I haven't done that for awhile and I really like having a clear focus and directive. It feels strange to officially define my October goals on the blog halfway through the month, but these are the goals that have been at the front of my mind since the month began. As always, I try to write two Weekly Wishes posts a month–the first to share my goals and the second to check in. Usually I start them earlier in the month, but last week was Autumn Week and I had other posts planned.
1 // Reacquaint myself with my novels.
And start working on them! I have three that are in process; two that I started and have been working on this year and one that has been a bit of an ongoing project. It's a story that I'm writing just for me, though I wouldn't rule out trying to publish it one day. But for now, it's my story.
2 // Work on a secret project.
I'm hoping to launch it at the beginning of November.
3 // Try out my blogging book club for a month and see how it goes with my current plan/time frame.
I'm already questioning part of my time frame, but we'll see how it goes the first month. If you're interested, you can read more about my book club idea and submit a suggestion for November's book!
4 // Do more DIYs.
I've never been much of a DIYer, but I've always thought that it would be something fun and creative to do to relax, so I've been trying a few out this fall.
5 // Work with Little One on tricks.
This is my 2014 Directive for the month of October.
What are your goals for the month?
// Linking up with Melyssa at The Nectar Collective.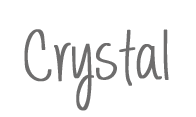 Bloglovin' // Instagram // Twitter // Pinterest // Facebook