I had a hard time writing this post, which is part of the reason why it's going up a bit later this morning. (Also I was at work late yesterday and am off today so it worked well to finish it up this morning.) But, as usual, once I started to write I was able to think of things to add to the list. Can you believe that we only have one month left in 2014? Where did the year go?
DAILY MAKE-UP
I wasn't feeling the best for the first half of the month, so my make-up has been pretty simple recently. I don't even think I've done the same thing for a long period of time; it's pretty much been an eyeshadow or two swept across the lid, with Crave 24/7 Eyeliner from Urban Decay along the upper lash line and Pumped Up Colossal Volume mascara from Maybelline on my eyelashes. For the base, I've been wearing the Ready. Set. Gorgeous foundation from Cover Girl, along with the Instant Age Rewind concealer from Maybelline if needed. To set it all, I used the powder from the same Cover Girl range as the foundation, but I forgot to include it in the picture. It's definitely not a favorite of mine, because I feel like the amount of powder in the package is quite small, especially for the size of the packaging.
BAHAMA MAMA NAIL POLISH
This has become my favorite nail polish recently! It's a deep reddish purple, that satisfies my love for dark nail polish, while keeping it a bit lighter than most others in my collection and adding a pop of red into the mix. It applies well in two coats and is one that I've been sporting a lot recently!
SLIPPER BOOTIES
When I bought these I was worried they'd be too hot, and sometimes they are so I don't always wear them. But when I'm really cold, these are absolutely perfect! They kept me warm the weekend that the furnace stopped working and on the other cold days that we've had throughout the month–and there have been many! I heard that we were close to making a new record for how cold it was in November!
WHAT HAVE YOU BEEN LOVING THIS MONTH?
Note – I purchased all of the products listed in this post.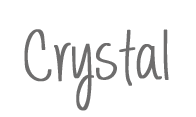 Bloglovin' // Instagram // Twitter // Pinterest // Facebook