Minnesota has had a wonderful October! The weather has been absolutely perfect; this month has showcased everything that I love about fall. Because of this, two of the "things" I've been loving are going to seem really generic, but they're probably what I've been loving the most. I'll save for those for the end.
DAILY MAKE-UP
At the beginning of the month I was going for my super simple and quick make-up look, but then I started to stray from it a little bit. I started using the Lorac Unzipped palette that's pretty much what I wore the rest of the month. I've been using Unreal on the lid, Unconditional and Unattainable in the crease and Unbridled in the outer corner of the eye to darken the look a little. I've used different eyeliners, but my favorite is definitely Rockstar from Urban Decay; I feel like purple goes perfectly with this look. I started using my trusty nude liner from Rimmel on my waterline to brighten up my eyes and also sweep the darker eye shadow that I used along my lower lash line for extra definition. For mascara I have been using Pumped Up Colossal Volume Express from Maybelline. On my face, I have been using Maybelline's Age Rewind to cover under eye circles and redness on my cheeks. I started to transition from my BB cream to a foundation and have been reaching for Ready Set Gorgeous from Covergirl and have been topping the look off with Tarte's Exposed blush. This might sound more complicated than my tired girl's look, but I can get all of this done in about ten minutes, sometimes a little bit longer depending on how long it takes me to put on mascara. I think that's been my favorite part of the make-up application process lately.
READY SET GORGEOUS FOUNDATION FROM COVERGIRL
This summer I tried out the Big Easy BB Cream from Benefit when I saw it in a video from rachhloves on YouTube and absolutely loved it, so when I saw her using the Ready Set Gorgeous foundation from Covergirl in her summer to fall video I knew I wanted to give it a shot. And, again, I absolutely love it! It's quick and easy to apply and covers any redness or imperfections on my skin very well. It also lasts all day. I love it so much and have been wearing it all month, so when I ran out of my usual powder last week I decided to try the Ready Set Gorgeous powder for setting my foundation.
ROSEMARY AND OLIVE OIL BAGELS
I have slipped into Brueger's Bagels on my way to work regularly this month after discovering the deliciousness that is their rosemary and olive oil bagels. Rosemary is one of my favorite flavors and my favorite olive oil is a rosemary-infused olive oil (the best ever!), so I'm surprised I didn't try this bagel earlier, but as soon as I did I fell in love with it. Now to find a recipe so that I can make it at home.
BOOKS
I've been making a point to read a little bit of whatever book is on my nightstand before bed each day and I have absolutely loved every book that I have read this month. I've also been enjoying reading actual books, instead of ebooks. As much as I love the ease and convenience of ebooks, there's something about holding an actual book in my hands that I love. It's the kinesthetic side of me, I guess.
FALL
As I stated above, we have had the perfect fall. The leaves slowly changed colors and dropped their leaves. We've had a wonderful mix of some warmer days with a lot of cooler days. I've been wearing coats and sweaters and boots most of the month, but some days I can take the layers off. The smoky smell of fall permeates the air and when I'm outside there's always the crunch of leaves beneath my feet. One day I was walking to the bus stop from walk, listening to the leaves crunching as I watched perfect, yellow leaves float to the ground, lit up by the sun, and I thought, "This is what fall is all about." I have been thanking God for this beautiful season that we've had all month long.
WHAT HAVE YOU LOVED THIS MONTH?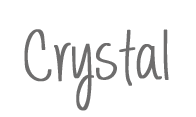 Bloglovin' // Instagram // Twitter // Pinterest // Facebook