Since I read most of the books for the Semi-Charmed Summer Book Challenge in the last month, I decided to stay on top of it and try to spread the books out through all of the months. I'm not sure how many I'll read in December–this is the month for Christmas books! But I'm happy with my start for the challenge.
5 points: Freebie! Read any book that fits the general rules.
I'm already changing my preliminary list a bit, but that's because I have already reviewed the book that I originally intended to fill this category twice. So instead I thought I'd use The Selection by Kiera Cass (339 pages), which I didn't expect to like as much as I did, although I have been intrigued by the plot description.
THE SELECTION takes place in a futuristic kingdom in which the prince's bride is chosen through a reality show. America Singer is chosen as one of the contestants and she journeys to the palace so that her family can collect the money that's provided for her participation on the show and so that she can distance herself from the boy who broke her heart. This is the first in a series and I thought that this was laying the groundwork for the rest of the series quite well. I loved this introduction to a new society and loved how their history links with what's happening in our society now. (The kingdom is a futuristic United States, however the USA no longer exists.) I loved the ending of this novel and am excited to see where the story goes, both with the reality show, and with the rebel attacks.
10 points: Read a book written by an author who has published at least 10 books.
Tempting Fate, by Jane Green (384 pages). TEMPTING FATE is about a housewife who has been in love with her husband since the moment they met, but as she holds onto her bitterness over the one thing she wanted most that he wouldn't give her, she might make a decision that will endanger her marriage and her family's current existence when she's wooed by a young and successful man. I really enjoyed this novel and had trouble putting it down. I pretty much read it in a day! I thought that the beginning dragged on a little, but really wanted to see where the story would go. My one critique was that we got to see some of the husband's thoughts in the last half of the novel and I would have liked to have seen more of his thoughts in the beginning as well, since there were a couple of times when I wondered what he was thinking.
15 points: Read a book that was originally written in a language that is not your native language.
Therese Raquin, by Emilie Zola (242 pages). THERESE RAQUIN is about a woman in a loveless marriage who enters into an affair with a friend of her husband that eventually leads them to commit a crime. I listened to this on audiobook, because it's narrated by Kate Winslet, and of course, she did a fantastic job. I started this novel years ago and didn't have a chance to finish it before I had to return it to the library, but it's been one that I've had plans to finish ever since and it did not disappoint. I thought that Zola did a great job of showing a passionate couple and what happens when their passion leads them to do the unthinkable. As the novel drew to its conclusion I had a couple different ideas of how this would end and it kept me guessing the entire way.
15
points: Read a book written by a local author (either an author from
your state if you live in the United States, or from your country if you
live somewhere else).
Shadow Tag, by Louise Erdrich (272 pages). SHADOW TAG follows Irene and Gil, a couple whose marriage is in the process of unraveling. When Irene realizes that Gil has been reading her diary, she starts to write two: her real diary, and the one that she makes up and leaves for Gil to find. Why has it taken me this long to read a book by Erdrich? I really enjoyed this novel and once I was I was finished I read some reviews that stated that this isn't even one of her best, so now I'm excited to read more of her work. I really liked all of the details in this novel, from Gil's work as a painter (with Irene as his subject) to Irene's work on a doctoral thesis about a painter. I liked the children and the glimpses we got into what was going on in their minds/lives. I didn't know how this book would end and when it did I wanted to go back to the beginning again.
Total: 45 pts
Have you read any of these books? What were your thoughts?
// The Semi-Charmed Winter 2014 Book Challenge is hosted by Megan at the Semi-Charmed Kind of Life.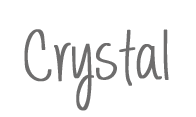 Bloglovin' // Instagram // Twitter // Pinterest // Facebook