I had a lot of fun participating in the summer book challenge, so as soon as I finished it I knew I'd participate in the winter book challenge this year. Since I completed the last challenge, I even got to choose a topic for this one! Below is my preliminary list. We'll see how much I stick to it; I didn't really stick to the preliminary list that I made last time. But, this is what I'm planning for now.
5 points: Freebie! Read any book that fits the general rules.
The Retribution of Mara Dyer, by Michelle Hodkin (480 pages)
I am reading this one right now and I can't wait to see how it ends, so this will definitely be my freebie for the challenge.
10 points: Read a book written by an author who has published at least 10 books. — Submitted by Megan.
Tempting Fate, by Jane Green (384 pages)
I read this one on the first and was excited when I reached the end, looked at her biography and saw that she has written 14 books.
10 points: Read a book of short stories. — Submitted by Meredith.
The New York Stories of Edith Wharton, by Edith Wharton (464 pages)
10 points: Read a book with a food in the title. — Submitted by Megan.
Chocolat, by Joanne Harris (320 pages)
15 points: Read the first book in a series that is new to you (so no rereads for this one!). — Submitted by Crystal.
Shadow and Bone, by Leigh Bardugo (416 pages)
15 points: Read a book that was originally written in a language that is not your native language. — Submitted by Belle.
Therese Raquin, by Emilie Zola (242 pages)
I'll probably listen to the audio book for this one, because it's narrated by Kate Winslet. I also have the ebook (in both English and it's original language, French) so I can follow along.
15 points: Read a book written by a local author (either an author from your state if you live in the United States, or from your country if you live somewhere else). — Submitted by Katelyn.
Shadow Tag, by Louise Erdrich (272 pages)
Louise Erdrich was born in Little Falls, Minnesota. She still lives in Minnesota and even has a bookstore in Minneapolis! She's also one of my closest friend's favorite authors, so she's been trying to get me to read one of her books for awhile.
20 points: Read a "bookish book" (in which books play an important role, e.g. the setting involves a bookstore or library, a major character is an author, or a book that celebrates reading and books.) — Submitted by Jen.
The Shadow of the Wind, by Carlos Ruiz Zafon (483 pages)
This was included as an example. A friend of mine read this a few years ago and loved it so I've been meaning to read this for ages! Now's the perfect opportunity!
20 points: Read a book with a direction in the title (e.g. north, south, east, west or any combination of those). — Submitted by Donna
Witches of East End, by Melissa de la Cruz (304 pages)
I started reading this last year and never finished. It wasn't that I wasn't enjoying it–I was–but I just wasn't in the mood for it at the time. I'll start from the beginning again, because I don't always remember details.
25 points: Read a book from a genre you don't usually read. — Submitted by Jenn.
Is Everyone Hanging Out Without Me?, by Mindy Kaling (222 pages)
I thought about a classic for this, as I don't read many of those, but I already included a classic up above and I don't want to be classic-ed out. I also don't read many memoirs and I've heard this one is really funny, so I thought I'd give it a try.
25 points: Read a book with a song lyric in the title. Be sure to tell us the song name and artist as well! — Submitted by Daire.
The Girl You Left Behind, by Jojo Moyes (464 pages) or Pop Goes the Weasel, by James Patterson (480 pages)
Both of these were included as examples. I've had the JoJo Moyes book on my to-read list, but I've also enjoyed some books by James Patterson this year, so we'll what I'm in the mood for when I'm ready to complete this challenge.
30 points: Read two books with a different meal in each title (e.g. breakfast, lunch, dinner, supper, brunch). — Submitted by Amber.
Breakfast Served Anytime, by Sarah Combs (272 pages) and Lunch in Paris: a love story with recipes, by Elizabeth Baird (352 pages)
See the list of rules for the Semi-Charmed Winter 2014 Book Challenge and check out the preliminary list link-up.
ARE YOU PARTICIPATING IN ANY BOOK CHALLENGES THIS WINTER?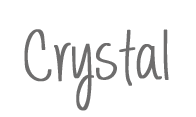 Bloglovin' // Instagram // Twitter // Pinterest // Facebook